Capricorn Love – It's Unfolding
– Quick View –
Your free Capricorn love tarot reading for November 2023 summary:
Oracle: Don't Dim to Fit In | Energy: disappointment
Reminders and surprises are in the video below. Thank you for visiting! I bow down to the light in you! – A /highfive!
---
Decks used
Oracle cards are for everybody. No tarot certification is needed.
As a fair energy exchange, Amazon pays me a small amount shall you purchase the cards I've recommended. Full text here.
Join Amazon Prime – Watch Thousands of Movies & TV Shows Anytime – Start Free Trial Now
---
Capricorn love tarot full reading
---
---
Capricorn love tarot Oracle message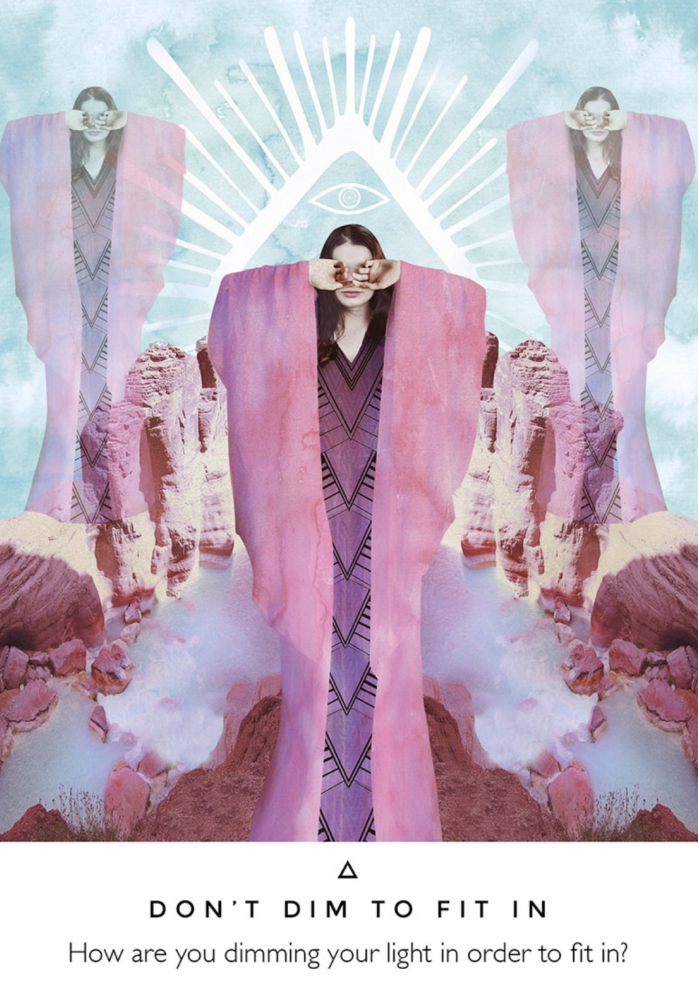 Awakening to a new chapter, aren't you, dear Capricorn? The universe is whispering messages of transformation, growth, and healing. You're choosing to step forward, leaving behind a painful past.
Whether you've unintentionally intruded on a two-person relationship or suffered the blow of spontaneous abandonment, you're not letting your heart harden.
And so Oracle asks, how are you dimming your light in order to fit in?
Some relationships will ride the wave and adapt. Others won't. Some have been conditioned to believe love has limits, or one has to be more dominant than the other. But that's okay. Not everyone is meant to dance through life with you. Just keep the lessons, move forward with grace, and most importantly, keep shining!
The universe is expanding and you are part of the universe, so expanding is part of your nature. The moment someone tries to make you feel smaller, strut away!
Can't walk away? Shine anyway because guess what? Flowers don't shrink because of a passerby. They bloom and show off their beauty no matter what!
By choosing to shine bright, you might just spark a light in them too. All relationships are an energetic agreement. The moment you decide to radiate your light and keep rising high, it's bound to create a ripple effect.
Remember that you are no one's plan B. You're shaking off that dusty road and revving up for a whole new journey! You know the right people can't align with you while they're still playing with training wheels. You are flipping the script and ain't taking some blame game and you are equipped to do the work—you are Capricorn!
This month, you're embracing the Sun card's radiant energy, focusing on positivity and reward. Your heart, though bruised, is still full of love and high spirits.
You're also a beacon of joy, even when you don't feel it. Certainly, you're channeling positivity and the universe is throwing rays of blessings your way.
You're pushing yourself to the limit, trying to outrun the ghosts of the past. But remember, healing isn't a sprint. It's a marathon. Amidst the whirlwind of disappointment, don't rush. Remember your grounding energy. Healing has no deadline. It's okay to take it slow.
Hesitation is so last season, it's time to explore!
---
Shuffle the deck and click on the card from left to right to get your past-present-future quick reading. If you need instructions especially about setting an intention, you can shuffle the deck here.
Two of Swords
A difficult must be made, and you might be avoiding it. You are getting in your own way.
There are two choices with comparable consequences. You might be caught between two competing sides or find yourself overwhelmed with unwelcome external input.
The Emperor (Major Arcana)
You have done as much preparation as necessary, so move forward with your plans.
Power is abused and corrupted. Be careful not to overstep your sense of authority.
King of Pentacles
You or someone around you is an ambitious leader, adept at managing finances. Each new project comes with a carefully crafted multipoint plan, and great self-discipline is exercised. Luck favors the prepared.
You or someone around you is a workaholic with miserly tendencies. There is competitiveness, being cutthroat, and business-minded. Someone is risk-averse and not inclined to invest in new ideas.
---
More spiritual hacks