Gemini Love – Join Them or Beat Them
– Quick View –
Your free Gemini love tarot reading for November 2023 summary:
Oracle: You're Already Doing It | Energies: maturity and patience
Reminders and surprises are in the video below. Thank you for visiting! I bow down to the light in you! – A /highfive!
---
Decks used
Oracle cards are for everybody. No tarot certification is needed.
As a fair energy exchange, Amazon pays me a small amount shall you purchase the cards I've recommended. Full text here.
---
Gemini love tarot full reading
---
---
Gemini love tarot Oracle message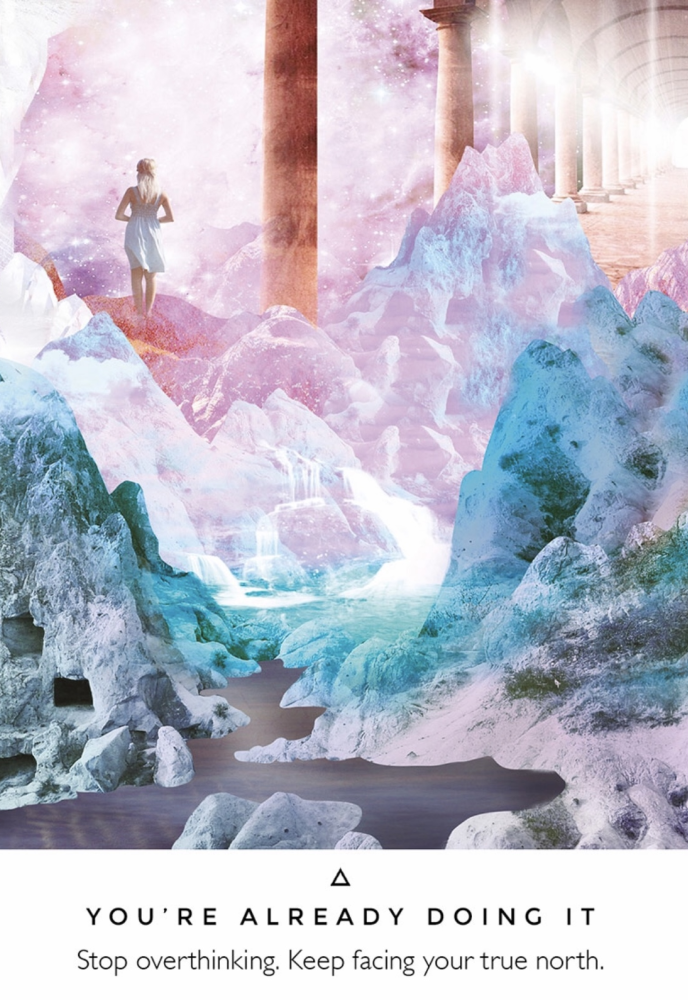 Darling, you're making adjustments, aren't you? Bending over backward, possibly repressing your truth for the sake of harmony. Uh oh, don't gaslight yourself, sweetie. That "adjustment phase" shouldn't be an uncomfortable hellhole.
Losing yourself for the wrong reasons spells disaster.
Can you feel a shift in the universe? It might be asking you to pause and reflect. Are you making too many adjustments in your relationships? Are they coming at the cost of your joy, your truth, and your authentic self?
Scrutiny can sting, and sometimes you might feel lost. But hold onto your truth: your beliefs and your values are not worth sacrificing for anyone else.
You do not need to prove anything to anyone, because the more you express your authentic truth, the more people will see the real you. The more they see the real you, the more they will appreciate your presence.
If you struggle to express this, just negotiate!
Don't forget to have fun. Don't hold yourself to such a high standard that you forget to dance in the rain.
Remember that you are strong, powerful, and deeply committed to your truth. Celebrate that!
And so Oracle affirms: You are already doing it.
Stop doubting, dear Gemini. You're on the right path, progressing in the direction you're meant to be. Let go of overthinking—you're closer to your destiny than you believe.
Each moment, each step is exactly where and when it needs to be. Don't rush it. Remember, patience is key. Every new dawn brings a fresh brick for your path, steadily building towards your dreams.
Just as a seed takes its time to grow, so too, are your dreams taking root. What you've planted is thriving, ready to bloom at its own pace.
If impatience strikes, remember it's just your ego comparing your journey to others. Comparison isn't your friend. Stay in your own lane. Nurture your dreams, and in due time, they'll flourish. Trust in your journey and keep moving forward.
Keep shining your unique light. You are already doing it, dear Gemini. Keep going.
---
Shuffle the deck and click on the card from left to right to get your past-present-future quick reading. If you need instructions especially about setting an intention, you can shuffle the deck here.
Three of Swords
This is a reminder of the inevitability of pain and its absolute necessity in personal growth. You can learn from your missteps and better understand how to navigate your life.
This warns of being confronted with the aftermath of loss or heartbreak. You may find yourself stuck in a rut, futilely attempting to recover from an emotional blow. Allow yourself to experience pain and grief.
2 of Cups
This refers to a healthy and mutually beneficial unity. It bodes well for partnerships of all kinds, from romantic relationships to business partnerships, striking a healthy balance between the pair and the individuals.
There is an imbalance of emotional investment in the partnership. It warns of unfair, tense, or temporary unions.
Seven of Pentacles
You are at a point where you want to make long-term investments. This is a reminder for you to look at the bigger picture and spend time cultivating your resources responsibly.
Though you are currently financially stable, you are impatient with your progress. You may be tempted to overspend or invest your resources a little too hastily. Analyze your prospects and check your impulses.
---
More spiritual hacks