Taurus Love – Love Moves In Mysterious Ways!
– Quick View –
Your free Taurus love tarot reading for November 2023 summary:
Oracle message: Who or what is triggering you? | Your current energy: reluctance
Reminders and surprises are in the video below. Thank you for visiting! I bow down to the light in you! – A /highfive!
---
Decks used
Oracle cards are for everybody. No tarot certification is needed.
As a fair energy exchange, Amazon pays me a small amount shall you purchase the cards I've recommended. Full text here.
---
Taurus love tarot full reading
---
---
Taurus love tarot Oracle message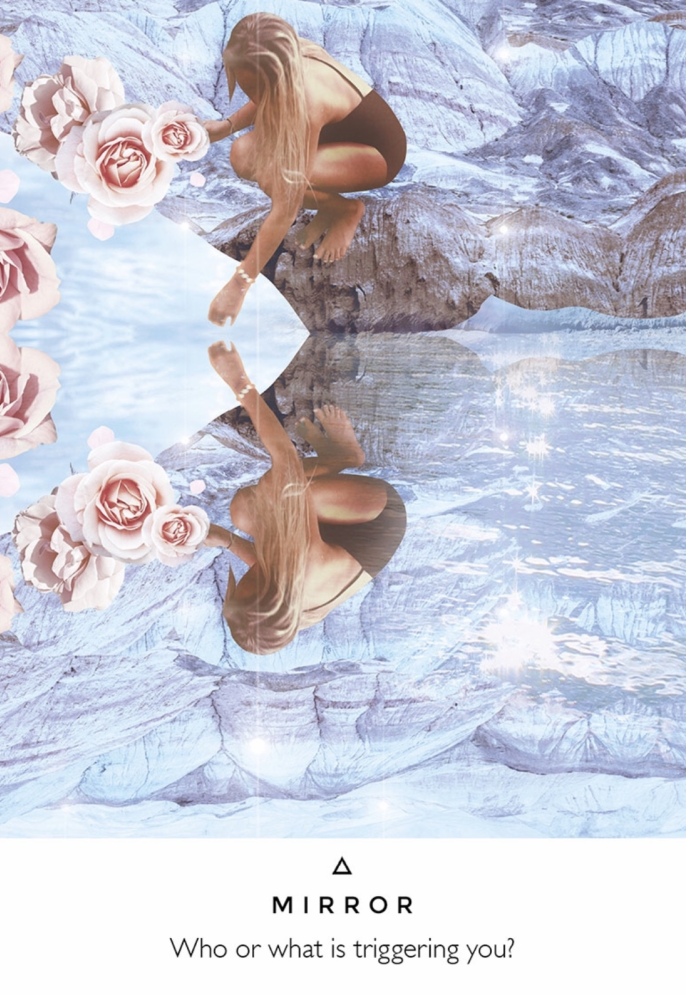 When one door closes, another one opens. Life may have thrown you a curveball, but remember, the universe is now offering you a new invitation to a world of possibility.
Just like you, others have also experienced the heartache of a relationship that wasn't meant to be. The pain is real, the grief is valid. But remember, dear one, it's okay to feel the loss.
Yet, it's essential to move forward. So don't rush into action with the intention to just to forget the past. Instead, make decisions that reflect your life-improving goals.
The universe is presenting something new, perhaps even outside your comfort zone. Take that leap of faith and embrace those unfamiliar paths.
Your life may not follow your exact plan, and that's okay. Sometimes, life's most profound moments occur when we least expect them.
Ever wondered why certain people or situations stir up emotions in you? Spirit invites you to look at them as mirrors. That person whom we intimately shared our life with is just a Mirror of what needs to be healed in us.
These mirrors reveal both our light and shadow. Often, they show us parts of ourselves that long to be accepted, witnessed, and loved.
The triggers we experience with them are chances for deep healing and growth.
So, who or what is triggering you? Could they be opportunities to heal something within you or shine a light on something that yearns to be seen?
Remember, this applies to both the good and the bad. Those we admire and those we despise are reflections of our own self-perception. Embrace them, for they are guiding you towards self-discovery and unconditional love for yourself.
Be open to new experiences and wisdom that differ from what you're accustomed to.
Every setback is a setup for a comeback. Let the universe guide you to your highest good.
---
Shuffle the deck and click on the card from left to right to get your past-present-future quick reading. If you need instructions especially about setting an intention, you can shuffle the deck here.
Six of Pentacles
You are sharing your wealth and putting your money where your mouth is. Resources are exchanged to benefit the greater good, and kindness is rewarded.
This card warns of empty charity masquerading as kindness. Your generosity is motivated by an expectation of gratitude, which does not often yield.
Page of Cups
There is an embodied childlike excitement at prospective emotional connections. This card indicates wonder and appeals to the part of you that indulges in following your dreams.
You or someone around you is immature and unable to properly address emotional problems. A lack of self-love and self-confidence is evident, and it asks you to examine moments of petulant selfishness.
Three of Wands
Your plans appears to be moving along as expected.
Though you find yourself moving forward, the rewards seem to be middling and unimpressive. Your expectations are not being met, and your long-term goals seem to be far away.
---
More spiritual hacks